3 tags
3 tags
5 tags
3 tags
3 tags
3 tags
4 tags
4 tags
5 tags
4 tags
3 tags
5 tags
5 tags
4 tags
4 tags
6 tags
3 tags
2 tags
1 tag
3 tags
2 tags
5 tags
Day 4: Doc Campus Masterschool | Potsdam |...
DCM provided a fantastic opportunity to a have half hour meeting with a media lawyer, for free!!  We were able to run some questions passed Stefan which has made us feel confident over some small contractual issues and the way we have chosen to run our production. Then after sneaking in some festival forum applications and changing our treatment, 8 of our projects were given a thorough dissection...
5 tags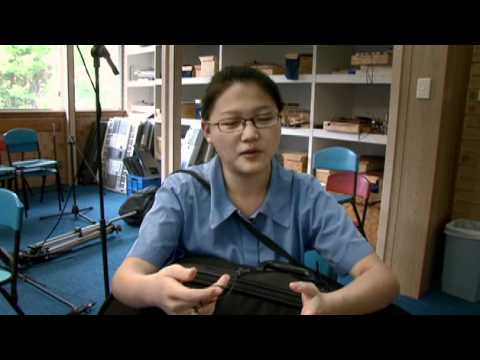 6 tags
Day #3: Doc. Campus Masterschool | Potsdam |...
Last night we watched Mark Atkin's recommendation for a perfect film, Mrs Carey's Concert, a wonderful heart warming story made by Bob Connolly and Sophie Raymond about a music school working towards a final performance at the Sydney Opera house.  I can see many similarities with Paa Joe's dream to come to the UK and build a coffin for exhibition. We then had individual meetings with Mark Atkin...
5 tags
5 tags
4 tags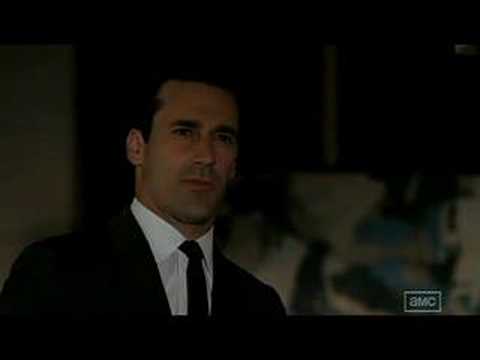 5 tags
Doc. Campus Masterschool | Potsdam | Day #1: ...
Today we discussed and scrutinised one another's trailers with our new tutor, Sam Anthony. We quickly discovered that the 2 main problems of trailers in general are: -  they're too long -  they're too unfocussed When they show these two problems then the "teaser tape" / "trailer" / "sizzle reel" (whatever you want to call it) won't do...
5 tags
Doc. Campus Masterschool | Sheffield | Day #4: ...
After a fantastic Turkish dinner with everyone from the campus, and some karaoke pub madness from some students from the campus, we woke the next day and launched into the murky world of budgeting for international co-production with Joel Wykeman. This was an incredibly helpful session.  Joel gave us all a template for a budget and talked us through the whole thing, line by line, and pointed...
5 tags
Doc. Campus Masterschool | Sheffield | Day #3:...
Last night, we all joined the Germans for their game against Portugal in the Euros so were a little slow at starting the pitching workshops with Sibylle Kurz this morning. Fortunately we were quickly reinvigorated with the task of pitching someone else's project from within the group. We were paired with Houston, We Have A Problem, from our Slovenian class mates Ziga and Bostjan Virc. We...
4 tags
Doc. Campus Masterschool | Sheffield | Day #2: ...
Today we learned the art of fundraising trailers from the Documentary Doctor, Fernanda Rossi.  The energy with which she delivered her lecture was infectious and with her son, Milo, as her willing assistant the day was enjoyable and incredibly productive. She provided us with the practical tools to breaking down and rebuilding trailers, with the basics of the "Opening",...
4 tags
Doc. Campus Masterschool | Sheffield | Day #1:...
Yesterday, the very lovely and incredibly busy Charlie Phillips, Director of the Meet Market at Sheffield Doc/Fest, gave an inspirational talk on the beauty and importance of Crowd Funding. Quote of the day:  "Yes, crowd-funding is very un-European but get over it and take pride in your work".  Some of the Do's and Don'ts… DO crowd fund for specific things, e.g....
3 tags
4 tags
Documentary Campus Round 2! Homework time...
Hello all! So, tomorrow we're off to the 2nd stint of the Documentary Campus Masterschool and we need help with our homework.  Can you think of any alternative titles to the film? We'd love to hear your suggestions!
2 tags
3 tags
4 tags
3 tags
5 tags
My Visit to Paa Joe: Thursday
Today pretty much consisted of packing and saying my goodbyes to the guys at Paa Joe's workshop.  Paa Joe drove me to the airport as he wanted to say good bye from there and then I boarded my plane home. This was a really fantastic trip that built so much on my first visit.  We are formulating many more ideas with clarity in terms of what we want to achieve from this project and how we are...
2 tags
My Visit to Paa Joe: Wednesday.
Today was the final day of filming and so I gently captured visuals around the workshop and chatted to Jacob about all of the things we had seen. It was a slower day today and I now feel ready to go home and see my family. I had one last dinner with Jacob that evening and went to bed eager to get ready for the flight.
6 tags
My visit to Paa Joe: Tuesday.
It was another early start to the day.  We set off for Akuapem Hills, two hours from Accra in the beautiful hillside.  Paa Joe grew up surrounded by this amazing landscape until he was about 16.  It was such a great place to visit and we met some of his old family friends, including a chief who had known him since a child. I feel very fortunate to have seen the place where Paa Joe grew up, these...
4 tags
5 tags
My visit to Paa Joe: Monday.
This morning was a bit more relaxed a start than yesterday.  We headed into Teshie where Paa Joe introduced me to some of his apprentices and their workshops.  Everyone was very respectful of Paa Joe and it made me realise just how admired he really is.  Most of the coffin makers I met had trained under him for ad ten years.  One man even said that he only had the workshop he was now using because...
3 tags
My visit to Paa Joe: Sunday.
Today started with a very early visit from Jacob who had managed to source a taxi to drive us to Paa Joe's church.  The car actually looked as though it had been hot wired; wires spilling out of the dashboard, no seat belts and a driver wearing flip flops.  We arrived at Paa Joe's residence as he chewed on some plant root for half and hour to clean his teeth.  We then all piled in...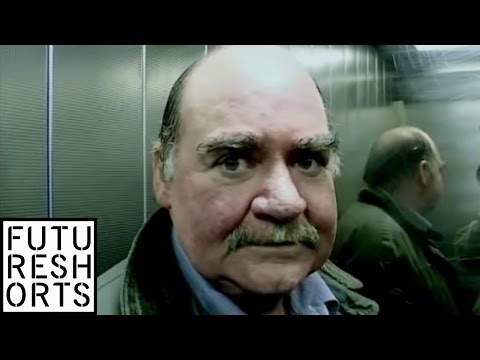 5 tags
3 tags
Show & Tell | Nottingham →
Check out all the goings on during March's edition of Show & Tell Ben spoke about the Paa Joe, the film and the blog ahead of the first workshop of Documentary Campus Masterschool
1 tag